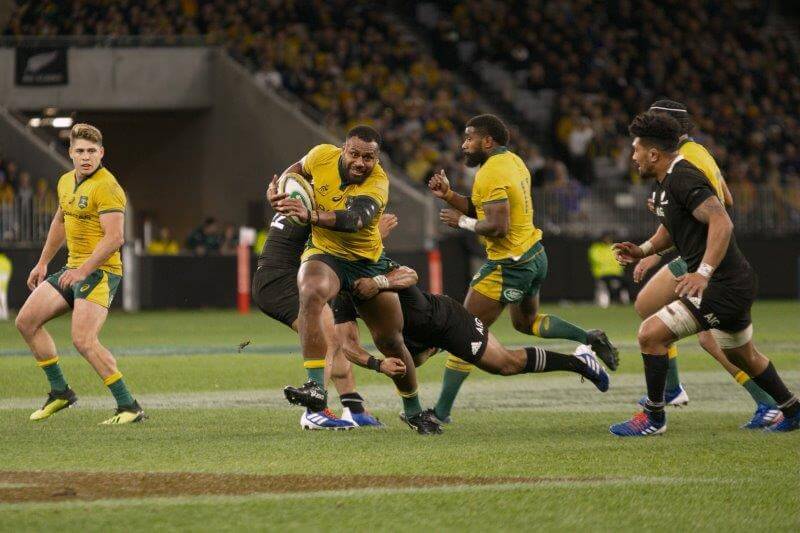 The biggest rivalry in southern hemisphere sport has exploded, with the Wallabies travelling to Eden Park to face the All Blacks in game two of the Bledisloe Cup. The Wallabies head into the contest with renewed confidence and optimism after handing the All Blacks their largest loss in history after a 47-26 win in Perth last Saturday.
In order to retain the Bledisloe Cup for the first time since 2002, they must travel to the fortress that is Eden Park to face an All Blacks team looking to avenge the loss and re-establish themselves as the premier team in world rugby.
The Wallabies got off to a slow start to their 2019 campaign, losing 35-17 to the Springboks at Ellis Park in a sloppy performance that saw the side waste possession and opportunities.
The side would bounce back the following week, with a more convincing performance, defeating the Pumas 20-16 in a game dominated by a committed defensive effort and an impressive scrum.
However, their best performance would be saved for their following game, putting in a clinical performance to dominate the All Blacks 47-26 at Optus Stadium. They now head to Eden Park with dreams of breaking droughts firmly in their mind, having not won a game at Eden Park since 1986 and a Bledisloe series since 2002.